Per Falholt has had a long and impressive carrier from both Novo Nordisk and Novozymes, including 16 years as the Executive Vice President, responsible for research and development.
Per Falholt is currently chairing DTU's, The Danish Technology University's Board of Directors alongside his role as Chairman of the DHI fund and of the Universe Board. Furthermore, Per Falholt is a member of Danfoss' Board of Directors and Cytovac's Board of Directors and FermBiotics, a sister company.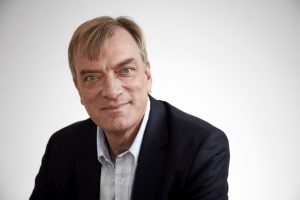 Per Falholt just accepted to enter as Chairman of the Board for Fermentationexperts and European Protein.
" Few companies have truly unique products, that can actually make a difference in the world.  Fermentationexperts has already found the key on how to sustainably improve protein and add health benefits. The key is solid state fermentation and the method has been patented worldwide.  I look forward to contributing to the further development of the businesses."
Jens Legarth, CEO of Fermentationexperts and European Protein, is very glad to have Per onboard:
" Per immediately understood how big of a difference, the solid-state fermentation can make. It is a huge seal of quality for our research results and protein supplement, that a man of Pers calibre, chooses to accept the position as Chairman for both companies. We are getting ready for a journey, and we need to bring the proper luggage – the heavy one. Per has a unique network and many years of experience, that we can benefit from."